A psychologist just told me about her client facing systemic sexism at her finance tech start-up. This client says,
"Men get promoted faster and paid more at my company, and I don't know what I can do about it".
I nodded my head. What more can I say?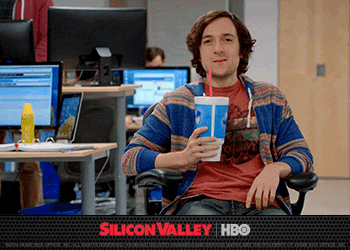 I'm still unclear about what holds successful women back from being recognized, valued, or appreciated as much as they wish.
I'll never forget the Microsoft Marketing all-hands meeting where I did a double-take.
I realized there were less than 20% men in the room, and yet they were all managers.
How does a Marketing organization that skews female have management that skews male? What an interesting example of the higher probability of men advancing further and faster in this corporate ladder.
There are so many more stories of times where ambitious, intellectual women tried their hardest, smashed goals, got the top marks, and were told:
"Great job. People love working with you. We've been really impressed. Keep doing what you're doing! Our promotion cycle is [insert lame reason here] though."
Meanwhile, our male friends often started with higher pay, and then got promoted every year, in the same company. They advanced level bands and got higher yearly pay raises with each bump.
And yet corporate executive CEOs at companies like Microsoft, Google, Facebook, and Amazon continue to say there's no difference in pay between men and women [1][2][3].
Analyzing men and women within the same pay range (aka: level band) sure offers a clever spin on the data. How about we compare the rate of advancement of men and women between level bands?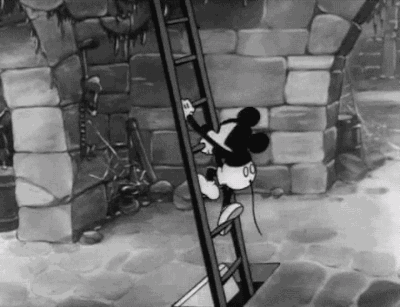 The Huffington Post offers a more representative sample analysis with their findings on Amazon's highest paid workers being men, even though the company assures the public that they have closed their gender wage gap.[4]
**
Sheryl Sandberg and my dear friend / former coworker inspired me into feminism.
After my first few months in Microsoft Advertising, I remember seeing this friend looking discouraged after an Executive Presentation. After I asked her what was wrong, she said,
"Have you noticed that this company is run almost entirely by white men over 40?"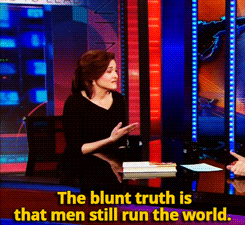 Luckily, a lot has changed since then.
More women started C-level roles at Microsoft and beyond. A movement began around women who code and female founders. Stats demonstrating that women-run businesses drive higher revenue returns swayed more investment decisions. [5]
And yet, here we are in a slurry of high profile sexual harassment cases. Suddenly, men in positions of power are being held accountable for cases we now discuss in uncomfortable conversations all over the tech community. It's always interesting to see gender roles play out in discussions of sexual harassment. Suddenly the defenses come out and everyone has a different approach, such as these highlighted by Techcrunch [6].
Personally, the people who deny sexism exists are the ones I find most difficult to hear.
I remember the female founders meet-up where a start-up advisor scolded us that,
"It's all in your head. Just don't think about it and act like a man would".
Sure, let's just ignore research, such as that women are interrupted in meetings more often than men. Women surprisingly interrupt other women even more than men do. This Slate article is a fascinating read on the trend and how it plays out in the tech industry [7].
How do you think this plays out in investor meetings? Do you know how frustrating it is to be interrupted 30 seconds into your pitch to be told how to run your company? How about being asked if you want to have kids and then being encouraged to lead or better yet, join a lifestyle business instead? How about being told that you'll get investor meetings because you're pretty?
Is this all in our heads?
Women raise only 3% of venture capital [8]. I don't see how denying that this is the reality is more productive than figuring out how to navigate those disadvantages more effectively.
I've heard start-up judges describe women's pitches as more intense missions to prove "it's working!" compared to some more confidently laid-back male entrepreneurs' presentations.
I've also heard the theory that women are more likely to represent their business challenges and concerns openly from the start, whereas men may feel more comfortable pitching the vision before it's fully realized. Female entrepreneurs seem to hedge their risks more often than men boast about the opportunities, and as you can imagine, this makes a huge difference while fundraising.
According to Harvard Business Review, men also seem more confident in their job search capabilities. They'll often apply for roles they're only 60% qualified for, whereas women hope to have experience in 100% of the job requirements before throwing their hats in the ring. [9]
I'll also add a special note here for my husband, aka my "generalization police". We can't generalize all men and women to be a certain way just because of our genders. Every individual is different and comprised of a number of identities and beliefs that lead to more complex approaches to our gender differences.
My personal perspective is that men and women aren't equal; they're different.
We have different values, notice different things, and care about different goals.
Research on men and women's emotional intelligence and neural connectivity are two great examples of how even neurologically speaking, we are wired differently. [10][11]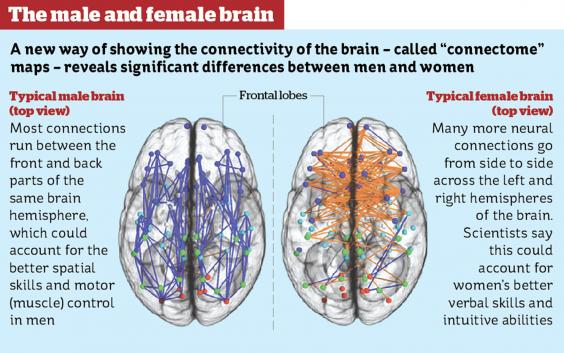 On that note, women have unique skill sets that can be specially leveraged to grow teams, build partnerships, and approach problems in entirely fresh ways. I want to embrace women's differences and empower the next generation of leaders to understand how to integrate both masculine and feminine strengths into more decision making.
The cliche is Men are from Mars and Women are from Venus, and yet, we are not different species. We are uniquely compatible.
Men and women are the ultimate two puzzle pieces.
Our perspectives could supplement each others, rather than trying to mirror one another.
So, can we please consider designing the tech community from a female and male perspective?
Maybe more women aren't coming to the "table" because it appeals more to men right now.
Until we recognize what women want from the workplace, our progress towards more balanced leadership will be stunted and the exodus of women leaving tech will continue.
This goes beyond the percentage of female role models in leadership or the culture around inappropriate behaviors.
I'm so tired of the Women in Tech conversation that only concentrates on injustices and work/life balance.
It's surprising how different the content of female panelists' stories can be compared to the typical startup bro presenting at a meet-up. I've often walked away still wondering about the female panelists' tactics, business models, recruiting strategies, and big visions.
Can you also guess what's wrong with this picture?

@ Seattle TechCrunch's Pitch-Off Meet-up 2017
Luckily, YCombinators' Female Founders Conference has put on some great events with more tech women in attendance, as well as posted Youtube videos online where ambitious women of the world do discuss strategy and business development, along with crying on the bathroom floor. [12]
These are women who don't dumb themselves down or puff themselves up.
The Hustle has also put on some stellar events showcasing strong women unafraid to take themselves and their business ideas seriously.
In my perspective, when women try to be like men, they're immediately disadvantaged. We're playing someone else's game and people wonder why the suit doesn't fit quite right.
Can we only lead like the men before us?
One of my favorite things about Sheryl Sandberg is her modern approach to being a woman in business.
Sheryl embraces the female perspective as its own set of unique strengths (and challenges).
For example, Lean In helped me realize that anticipating the negative correlation between likability and success for women is important [13].
One story highlighted a man abruptly asking a secretary for something versus a woman making small talk before making the same request. Since the way a man and woman are perceived saying the same things vary, female approaches to obtain the same results (such as making small talk first) may need be different in order for her to be effective.
Our personal approaches to female empowerment can then be just as important as the types of attitudes we try to inspire in our communities and management. The boundaries that we assert, the confidence we foster, and the allies we recruit in our mission to be respected are within our control.
There is a time and a place for feminism, and that time is now in the tech world.
Thanks for reading! Let's Talk About Anything. You're welcome to email me at lisa@wellconnectednow.com or comment below to continue this discussion on one of my favorite topics.
---
Works Referenced:
[1] [Fortune - Microsoft and Facebook Say They Have No Gender Pay Gap](http://fortune.com/2016/04/11/microsoft-facebook-equal-pay/)
[2] [Inc - On Equal Pay for Women, Silicon Valley is All Talk, No Walk](https://www.inc.com/salvador-rodriguez/equal-pay-report.html)
[3] [The Verge - Apple says all US employees now receive equal pay for equal work ](https://www.theverge.com/2016/8/3/12371204/apple-diversity-report-pay-gap-hiring-equal-pay)
[4] [Huffington Post - Obviously Men Make More Money Than Women At Amazon](http://www.huffingtonpost.com/entry/women-amazon-pay_us_56f2fe3ee4b02c402f6644d9)
[5] [True Wealth Ventures - Women-Led Businesses Outperform](http://truewealthvc.com/women-led-businesses-outperform/)
[6] [Techcrunch - Dear tech dudes, stop being so dumb about women](https://techcrunch.com/2017/07/23/dear-tech-dudes-stop-being-such-idiots-about-women/)
[7] [Slate - How to Get Ahead as a Woman in Tech: Interrupt Men](http://www.slate.com/blogs/lexicon_valley/2014/07/23/study_men_interrupt_women_more_in_tech_workplaces_but_high_ranking_women.html)
[8] [Babson - Women Entrepreneurs 2014: Bridging the Gender Gap in Venture Capital](http://www.babson.edu/Academics/centers/blank-center/global-research/diana/Documents/diana-project-executive-summary-2014.pdf)
[9] [Harvard Business Review - Why Women Don't Apply for Jobs Unless They're 100% Qualified](https://hbr.org/2014/08/why-women-dont-apply-for-jobs-unless-theyre-100-qualified)
[10] [Wikipedia - Sex differences in emotional intelligence](https://en.wikipedia.org/wiki/Sex_differences_in_emotional_intelligence)]
[11] [Psychology Today - Are Women More Emotionally Intelligent Than Men?](https://www.psychologytoday.com/blog/the-brain-and-emotional-intelligence/201104/are-women-more-emotionally-intelligent-men)
[12] [YouTube- Female Founders Conference 2016](https://www.youtube.com/playlist?list=PLQ-uHSnFig5OumNz3XiKifhVKbAMpZ9ne)
[13] [Harvard Business Review - For Women Leaders, Likability and Success Hardly Go Hand-in-Hand](https://hbr.org/2013/04/for-women-leaders-likability-a)